What I'm looking for in your video:
Requirements of your video:
Must be 3-5 minutes in length
Must be focused towards a person who plays your instrument
Follow the rubric
The videos in this web quest are excellent examples, but feel free to search for your own ideas.
Have fun!
Powered by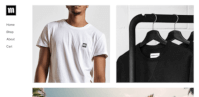 Create your own unique website with customizable templates.
Photo used under Creative Commons from chrisjtse